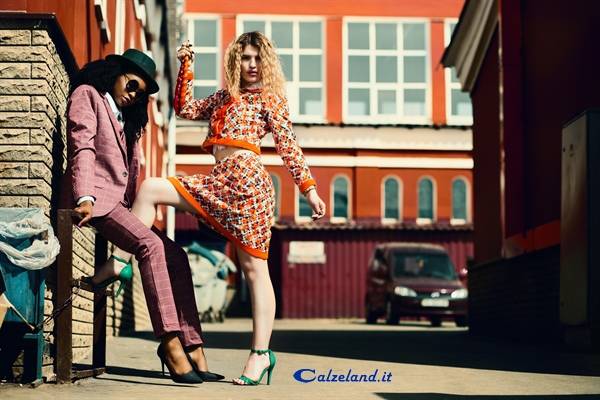 According to many designers, spring 2020 fashion in socks is very varied ...
---
This year, fashion proposes to wear colored tights and feel heartfelt ... shiny is back in fashion! So we have a return to the 80's ...
Among our products you will find the Setelle shiny tights that will give a touch of shine every time you wear it and will certainly not go unnoticed.
But let's continue with the news ... another fashion that will take hold this spring is the tattoo-like pantyhose or sock, that is a flesh-colored transparent pantyhose or sock with small black prints that recall tattoos.
We at Calzeland.it offer you Cacao a very sheer sock with an embroidery that goes around the ankle and a feather-like embroidery that goes down on the instep.
The Durian pantyhose is also very interesting, it is a natural-colored tulle retina pantyhose with black stars that will give a magical touch to your outfit or the flesh-colored Romance stay-up with black roses in relief.
Instead to go on an absolutely spring theme we offer you Mandarino a flesh-colored tights with colorful flowers that bloom on your legs, ideal for those who love colors.
Calzeland.it also offers you the Durian sock always in tulle mesh but in bright electric blue and phosphorescent yellow colors (unfortunately the fuchsia is already finished !!).
To not miss the news and receive fashion news, sign up for our newsletter
Published by

Calzeland.it